FUE hair transplant which stands for Follicular unit extraction also known as the follicular transfer is one of the most commonly used methods in hair transplant which involves obtaining hair follicles from the body of the patient itself and placing them on the target area. FUE hair transplant is different from other methods like 'Strip harvesting' and FUT and is the most common with clinics around the world. FUE has been backed by clinical researches as being an effective form of hair transplant when managed properly post surgery. If you are looking to get an FUE hair transplant, we at Solace Hair India have come up with a guide that wee touch briefly upon FUE hair transplant and its effectiveness.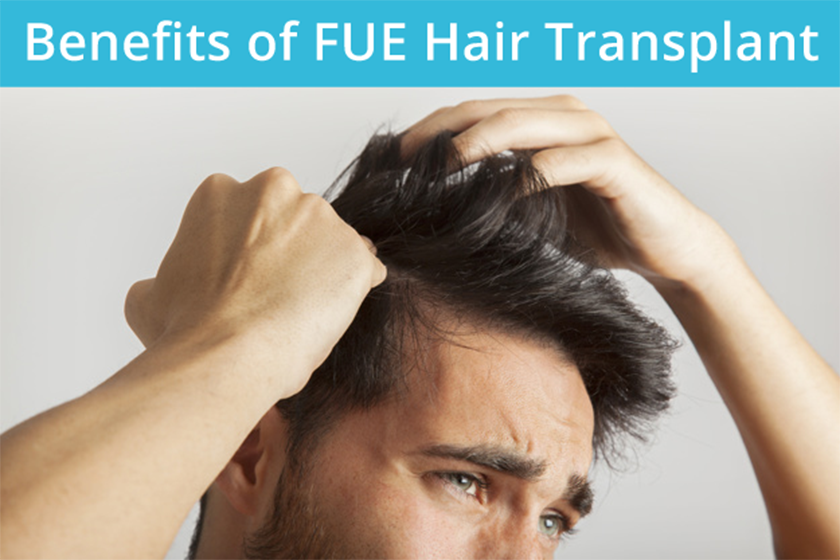 Scarring:

The number one reason why FUE has gained immense popularity, apart from being cost-effective, when compared to other procedures is that the operation itself, leaves no permanent marks or scars, on both the problem area and from where the hair follicles are extracted. At Solace Hair India we use the latest state of the art laser equipment to perform all our procedures and our patients have thanked us in the past for the scar-free procedure.

Cost effective:

Another big reason why people turn towards FUE transplants is its cost-effectiveness when compared to other options in the market. Cosmetic surgeries are expensive to perform and FUE has made it accessible to people from all walks of life. At Hair solace, we not only provide you world class facilities and doctors but also irresistible rates. We firmly believe that everyone has the right to have some control over how he/she looks and through our cost-effective procedures, brought the option of hair transplant to the doorstep of the common man.

Pain:

FUE is suitable for people which have low pain thresholds. Hair transplants are generally performed without anesthetics and its the number one reason why people with low thresholds steer clear from them. FUE offers the least amount of pain when compared with FUT and Strip harvest procedures.

Low recovery time:

FUE procedures involve the least amount of recovery time, post operation. Although there are still guidelines that your doctor will tell you, and you have to follow, managing FUE post op is comparatively easier and hassle-free.

Confidence:

Most people who opt for hair transplants are looking to get that extra kick of confidence to progress further in their professional or personal lives. According to studies, FUE patients report a satisfaction rate of an overwhelming 85%, which is much more when compared to others. If a confidence boost is your number one reason for getting a transplant then FUE should be your natural choice. At Hair solace, some of the best compliments that we consider ourselves fortunate to have got, are from our patients who are grateful for the radical change in their lives, post procedures.
We have told you briefly about a number of advantages of fue hair transplant over other procedures. They are more than enough to understand why FUE transplants are the most common form of transplants for hair loss around the world. If you have any further questions we would love to hear from you through e-mail or phones (contact us on the website)! We hope this guide has been helpful to you.